Remembrance, Healing & Hope
Saturday, July 31, 2021
Join us for a special gathering of community to honor those we have lost and those who have withstood the challenges that this past year has brought us all.  Featuring sacred music, prayer, words of hope and healing from artists as well as spiritual and community leaders. 
Remembrance, Healing and Hope
Saturday July 31, 2021 | St. James UMC Parking Lot*
Seating begins at 6:30 PM | Candlelight vigil at dusk
This event is free and open to the public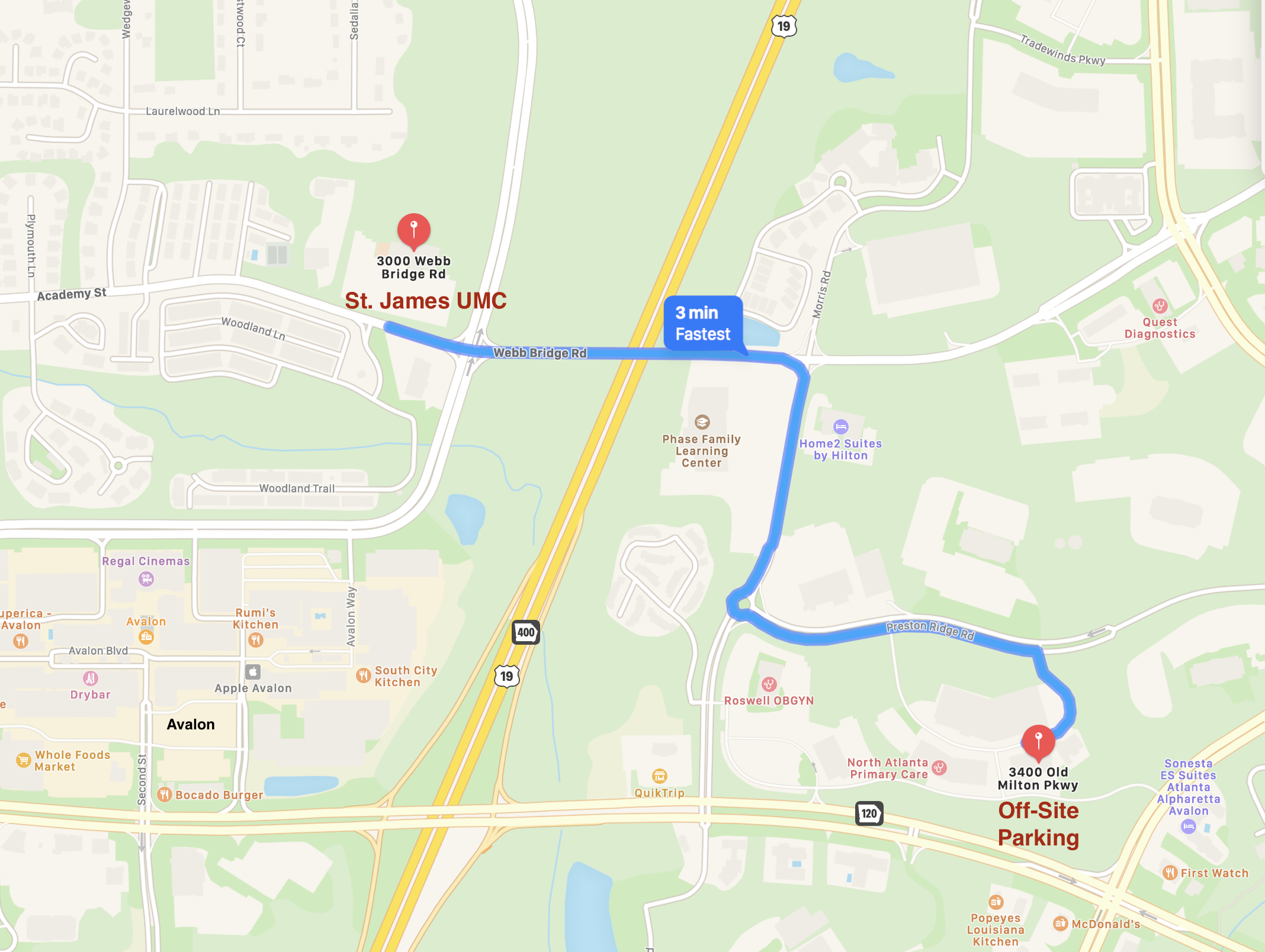 Parking is off-site at the Northside Medical Campus.  Navigate to 3400 Old Milton Pkwy, Alpharetta, GA 30005.  After parking, walk to host station to be assisted with shuttle service that brings you to St. James.  Shuttle run-time starts at 5:30 PM.
We welcome you to this special community event designed with you in mind. Over the past year and a half, we have been affected by loss in so many ways. Individuals and families have lost loved ones. First responders, healthcare workers, nursing home staff have been stretched to serve and care in ways that make already challenging professions that more challenging. Students, teachers, grocery store clerks, transportation specialists, therapists, and the like, have all had their sense of normalcy disrupted and indelibly changed. Millions have died during a pandemic that has curtailed civic life as we know it. When we add to that, the racial unrest that has occurred in the midst of it all, the weight of our challenges can seem insurmountable.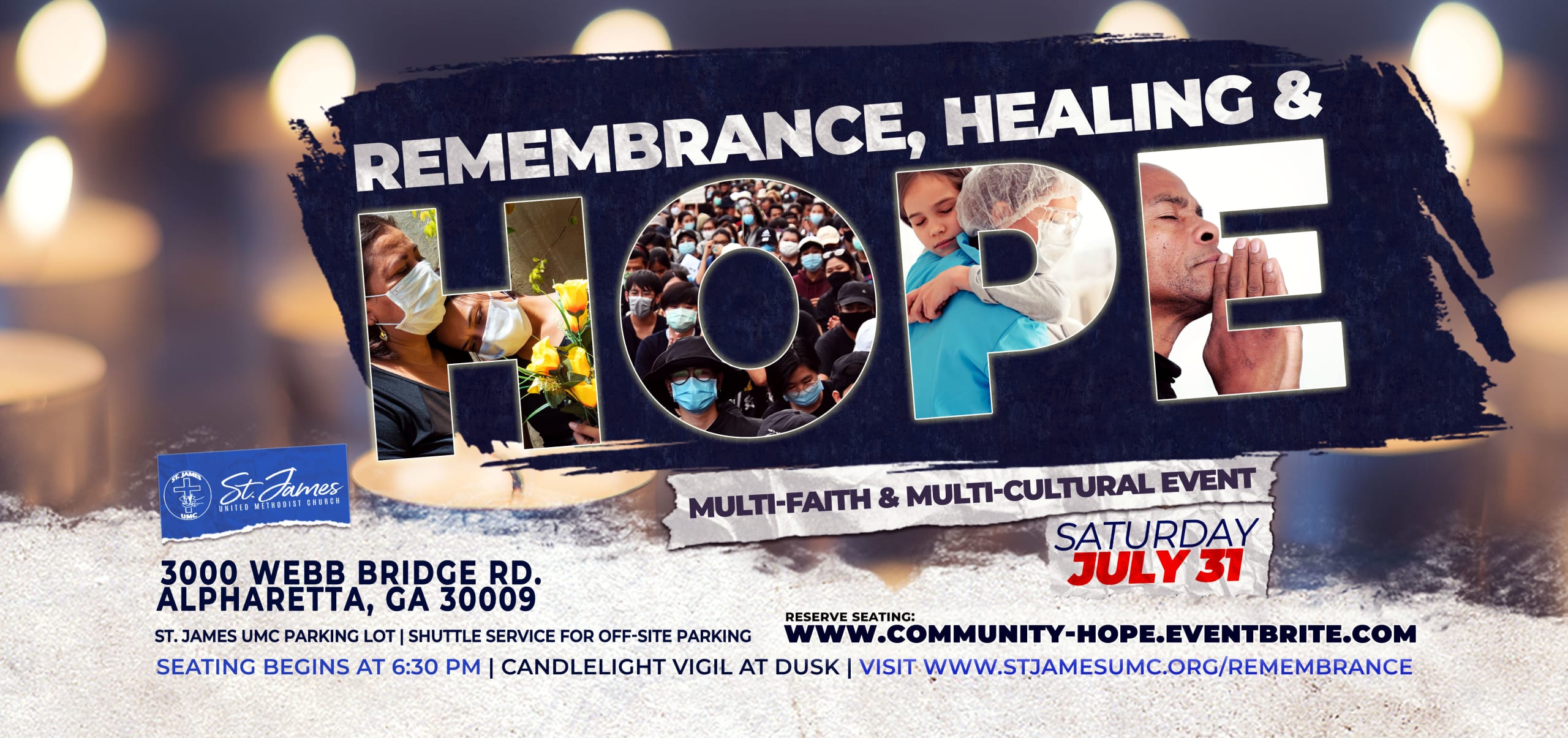 This family event is free and open to the public as well as all religious faiths and beliefs.
Yet, we believe that there is hope and the time to gather in community. To honor the memories of our loved ones, comfort those left behind, and collectively begin the process of healing and restoring hope in our communities, we invite you to an evening of Remembrance, Healing, and Hope.  This special experience will feature sacred music, prayer, words of hope and healing from artists as well as  spiritual and community leaders. We will also close the evening with a special lighting of candles at dusk – symbolic of the healing and hope that lies ahead of us. Join us for what we believe will be a needed spark of light that reminds us that God is more than able to comfort and heal us as we overcome the challenges this past year has brought.  So, together, let us collectively experience the grace, compassion, and comfort that come only when we come together in unity.
Watch The Video Replay Below
Remembrance, Healing and Hope